Welcome to Sine Nomine Touring Choir
Sine Nomine International Touring Choir is a group of around forty singers from all over Great Britain. The choir performs a wide variety of repertoire and holds just four rehearsal/concert weekends each year. Each concert is held in a different UK venue and the choir organises a foreign tour once every two years. Sine Nomine has performed at a number of UK choral festivals, including the prestigious Worcester Three Choirs Festival and the Presteigne Festival.
The choir was formed in 1988 by James Wild from members of "Sing for Pleasure" - The National Choral Organisation, former students from Bretton Hall College, Yorkshire, and friends. The intention in forming the choir was to create a group of singers that could reach a high standard with just three or four rehearsals each year, and enjoy touring, both in Britain and abroad. Since then, the choir has grown, with singers travelling to rehearsals from all over the country.
We hope you enjoy our website, where you can find details of upcoming concerts, find out more about us, and listen to some of our performances. Click on the Concerts link at the top of this page to see more information about our upcoming concert engagements.
Please join our mailing list, friend us on Facebook and follow us on Twitter. And most of all, we would love to see you at our concerts where we are sure you will have a wonderful time.
"Another Presteigne hallmark is its policy of championing returning composers. One such is Cecilia McDowall, whose Love incorruptible was premiered by the remarkable Sine Nomine International Touring Choir under the equally remarkable Susan Hollingworth in Pembridge's beautiful, acoustically brilliant St Mary's Church on Monday.
The choir brought all its gifts of pizzicato-clear diction, a unanimity secured by exemplary attention to the conductor, confident sonority and well-shaped attack to this deeply-felt piece. Cascading textures suspending trenchant harmonies and angular melodic lines inform McDowall's sincere response to the soul-warming text before the music floats away into the ether on the word "Awake!"
John Joubert, also a Presteigne regular, was represented by his Three Carols and There is no Rose, timeless, simple and directly communicative. At the other end of the sonic scale were Brahms Fest- und Gedenkspruche, and Nielsen's Three Motets - and in a category of its own was the gloriously earthy Benedictio by the Estonian Urmas Sisask."
Christopher Morley, Birmingham Post 31 August, 2017
© All content Sine Nomine International Touring Choir (2015). All rights reserved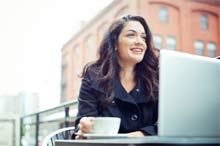 Join our mailing list
To keep updated with news from Sine Nomine, including upcoming concerts and events, just put your email address in the box below and click "JOIN"
Latest tweets