Welcome to Sine Nomine Touring Choir
Sine Nomine International Touring Choir, conducted by Susan Hollingworth, is a group of around 40 singers from all over Great Britain. The choir performs a wide variety of repertoire and holds just four rehearsal/concert weekends each year. Each concert is held in a different UK venue and the choir organises a foreign tour once every two years. Sine Nomine has performed at a number of UK choral festivals, including the prestigious Worcester Three Choirs Festival and are regulars at the Presteigne Festival.
The choir was formed in 1988 by James Wild from members of "Sing for Pleasure" - The National Choral Organisation, former students from Bretton Hall College, Yorkshire, and friends. The intention in forming the choir was to create a group of singers that could reach a high standard with just three or four rehearsals each year, and enjoy touring, both in Britain and abroad. Since then the choir has grown in size, with singers travelling to rehearsals from all over the country.
We hope you enjoy our website, where you can find details of upcoming concerts, find out more about us, and listen to some of our performances. Click on the Concerts link at the top of this page to see more information about our upcoming concert engagements.
Please join our mailing list, friend us on Facebook and follow us on Twitter. And most of all, we would love to see you at our concerts where we are sure you will have a wonderful time.
"Durufle's Requiem brought crystalline tone and perfect tuning from Sine Nomine International Touring Choir, who also enlivened Sunday afternoon with a programme of French and English works in the beautiful church of St Mary's, Pembridge."
Christopher Morley, Birmingham Post
© All content Sine Nomine International Touring Choir (2015). All rights reserved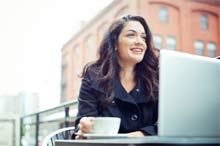 Join our mailing list
To keep updated with news from Sine Nomine, including upcoming concerts and events, just put your email address in the box below and click "JOIN"
Latest tweets